Rosendin Electric Donates 11,000 Pounds of Food
The St. Vincent de Paul Society of Crook County (SVdPCC) Food Pantry continues its mission to serve the local community thanks to the help and generosity of community sponsors and supports. Recent efforts by Rosendin Electric on behalf of SVdPCC will provide local families in need with emergency food during vulnerable times.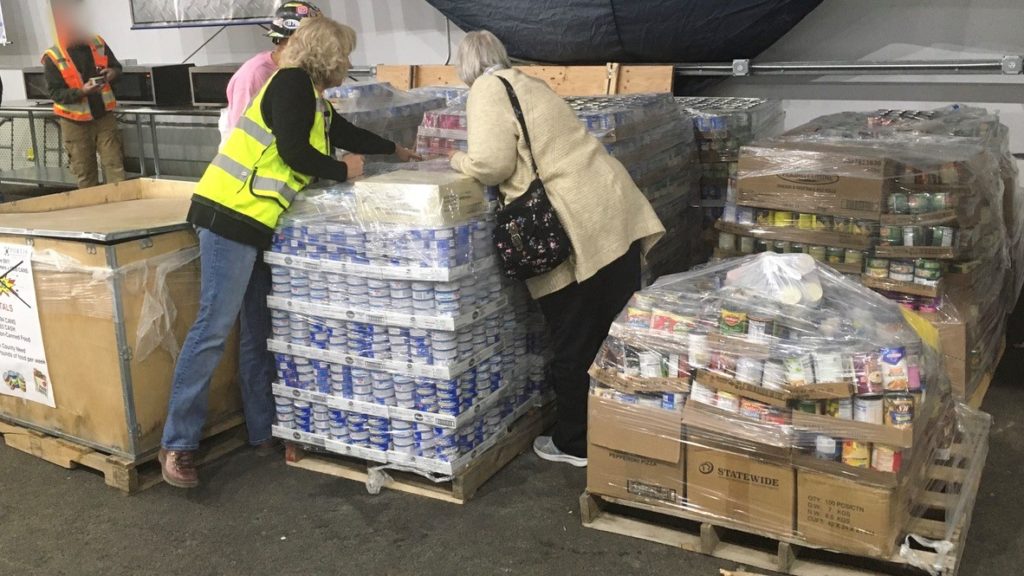 The employees of Rosendin Electric collected and donated an impressive 5.5 tons of food, filling 12 large, heavy pallets for transport to the food pantry. Ten Rosendin Electric employees, all dressed in pink (below), sorted shrink-wrapped cans onto nine very large pallets. Seven pallets of nonperishable food were then loaded into SVdP's truck.  Rosendin Electric then brought the remaining two pallets and loaded a forklift onto a trailer for offloading the pallets at SvdP.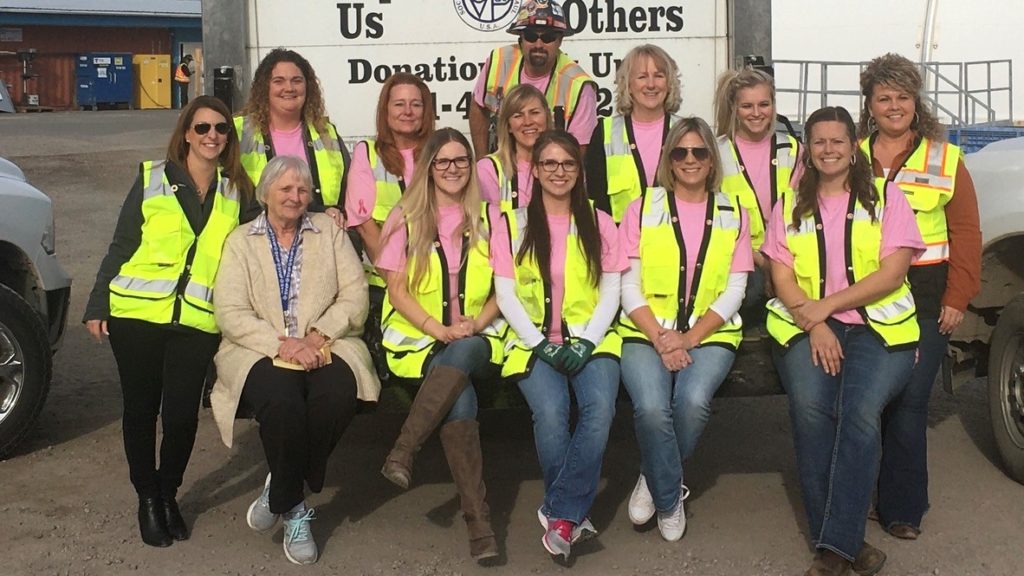 The plan was to unload the pallets and place them inside the building ready for SVdP volunteers to unpack and put the food away the following day. However, volunteers discovered that the pallets were too large to fit through the door and they were also too heavy for the floor. Rosendin Electric volunteers wasted no time calling for backup and a Fortis Construction crew of 30 people quickly responded.  Together the group then unpacked the pallets and placed the food inside on shelves under the direction of the SVdPCC's Pantry manager.
Many thanks to Rosendin Electric for donating and sorting the food, and to Fortis Construction for volunteering to move the food into the building.
About Rosendin Electric & Fortis Construction
Rosendin Electric is the largest electrical subcontractor working on the Facebook site in Prineville.  At peak, they employed 450 electricians on the job.  Rosendin Electric works for Fortis Construction, the prime contractor on the Facebook site.