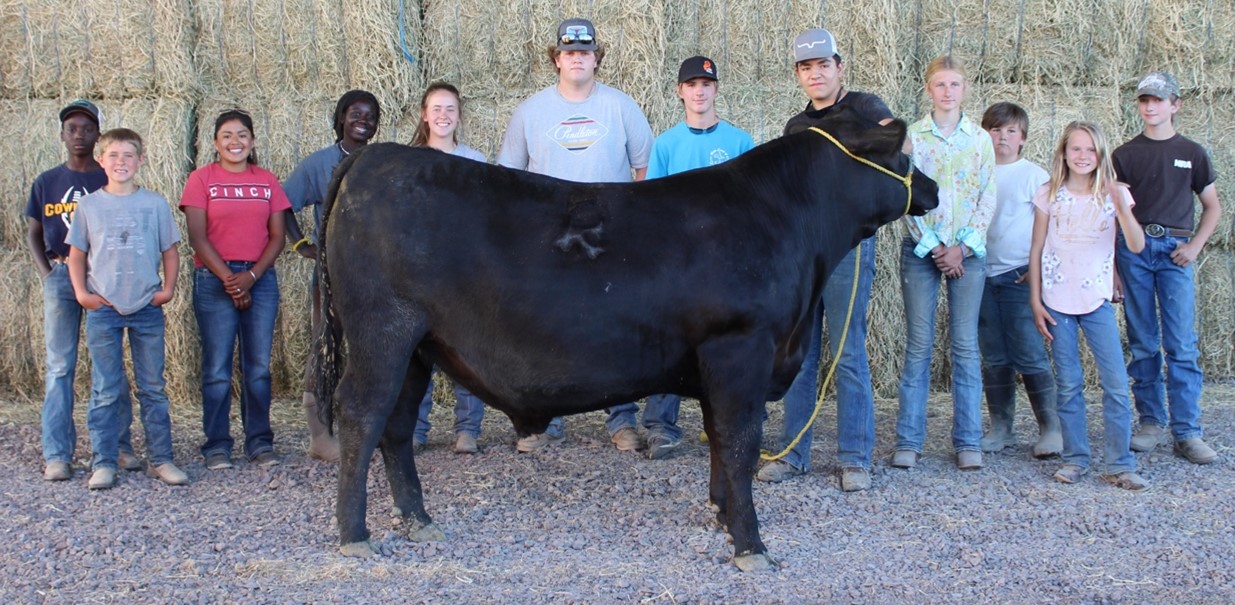 500 Pounds of Beef to Support Our Community
This 2020 year has been especially hard on families who are suffering physical and economic hardship, and so we are profoundly grateful for the generous gift donated by the High Desert Livestock 4H Club.
As part of the Club's "Meat the Need" community service project, SVdP received a black angus steer raised by Saul Nunez. The Club partnered with Quail Valley Angus Ranch & Butcher Boys which allowed our organization to have 500 pounds of ready-to-give cut and wrapped packages of prime beef.
The High Desert Livestock 4H Club is led by Dennis Hilderbrand and Mark & Casey McKinnon. The 4-H members are shown below (from L-R): Michael McKinnon, Ira McKinnon, Grace Flitner, Joann McKinnon, Jenny McKinnon, Easton Perrin, Cash Wells, Saul Nunez, Paisley Wood, Nehemiah Becker, Taylor Eschevarria and Seth Smith.
This "Meat the Need" 2020 project did exactly that and many in our community are grateful!