Shelk Foundation Matching Grant Fund Drive Success
The Shelk Foundation donated $8000 to St. Vincent de Paul of Crook County (SVDPCC) as the key element in SVDPCC's 2019 local fund drive. During this past summer and early fall, all local donations were generously matched dollar for dollar by the Shelk Foundation.  By September, we met the $8,000 goal and was gratefully received the balance of the Shelk Foundation grant.
The Shelk Foundation's generous support enables SVDPCC to continue the mission to aid Crook County's poor and disadvantaged residents.  SVDPCC provides USDA approved food boxes to over 1000 people each month.  More than 13 percent of Crook County's residents live on incomes below the federal poverty level.  The partnership between the Shelk Foundation and SVDPCC helps to ensure people in need receive supplemental food and emergency assistance.
About St. Vincent de Paul of Crook County
St. Vincent de Paul is a private non-profit 501(c)(3) social service agency supported by private sector donations and grants. All donations stay in our local community to serve others regardless of religion, race, origin or gender. Donations go directly to help people in the Crook County Community.
About the Shelk Foundation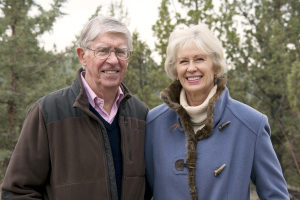 The Shelk Foundation advocates for Eastern Oregon with special focus on Crook, Grant, Wheeler and Harney counties. John and Linda Shelk established the Shelk Foundation in 1994 after co-advising on the OCF Shelk Advised Fund for fifteen years.